RECRUITMENT INFORMATION – How to Apply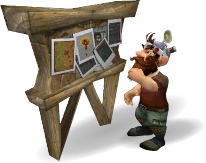 If you believe you are one of the best players in your guild, we are interested in hearing from you.
We are always looking to recruit exceptional players for our core raiding team. Keep in mind that while we are a top guild, a lot of good players don't come from guilds with top kills already.  Recruits come from all kinds of backgrounds, some more unknown than others.  

Our Application Process for new recruits begins by Registering on our Forum.  Once you are Registered with us, Log-In and navigate your way to our "Apply Here" web forum where you will be able to read instructions on how to properly submit an application.